Beau L'Amour has put together a brief biographical profile of Louis for the web site.
Articles, essays, quotes and such about Louis. We'll add them as fast as we can folks.
Exclusive video interview of Louis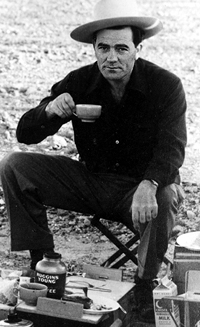 In this exciting short film you'll sit across the desk from Louis and hear him tell how he came to write Westerns. He'll regale you with tales of his early boxing days and share with you his love of the wilderness! Never before seen, A Man Called Louis is now an exciting part of LouisLAmour.com!
---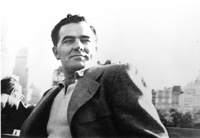 Listen to an Audio Interview of Louis by Don Swaim (1984) http://www.wiredforbooks.org/louislamour

---
Extremely photogenic and seemingly never without a hat, here's Louis as you've never seen him before!
---