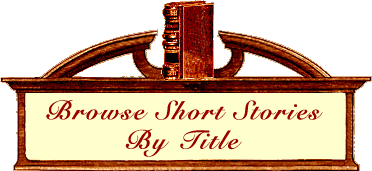 ouis L'Amour, despite his modest beginnings, has evolved into one of the best selling authors of short stories of all time.
We carry all of the L'Amour short stories in paperback, with some still available in their original small format hardcover editions, and also in a new format, The Collected Short Stories of Louis L'Amour, a seven volume set of hardcovers.
---
---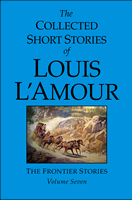 The Collected Short Stories of Louis L'Amour Volumes I, II, III, IV, V, VI & VII
AVAILABLE IN HARDCOVER, PAPERBACK, LARGEPRINT, AND SELECTED STORIES ON AUDIO CASSETTE AND COMPACT DISC!
CLICK HERE for listing and details
---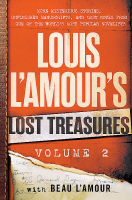 NEW from Louis L'Amour & Beau L'Amour
LOUIS L'AMOUR'S LOST TREASURES VOLUME 2!
More unpublished works from the archives of Louis L'Amour including complete short stories, partial novels, treatments, and notes that will transport readers from the Western frontier to India, China, and even the future.

CLICK HERE for a more information!
---
LARGE PRINT TITLES | HARDCOVER TITLES
---
---


Find all the Lost Treasures Titles HERE!
---
LARGE PRINT TITLES | HARDCOVER TITLES
---