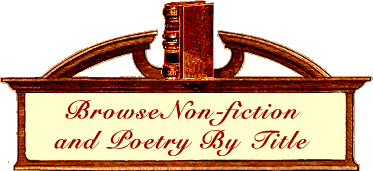 ouis L'Amour wrote two books of non-fiction, Education of a Wandering Man and a series of essays for a book of landscape photography called Frontier.
Louis produced a book of poetry which we offer here in an expanded Bantam Edition and the incredibly rare 1939, Lusk Publishing original. The Lusk editions are very expensive but they were Louis's last few personal copies and when they are gone, they are gone forever.
A Trail of Memories is a compilation of Louis's quotations edited by Angelique L'Amour.
Included here are several books on Louis's life, work and exploring the locations of his stories.
In addition we will be adding a selection of titles that were either books that Louis enjoyed or are on subjects that we imagine that his fans might find interesting.
The Louis L'Amour Wall Calendar has been discontinued. SORRY!
---
LARGE PRINT TITLES | HARDCOVER TITLES
---