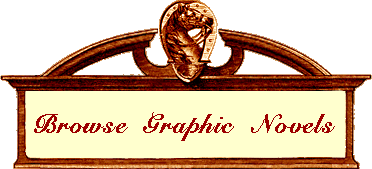 ouis L'Amour ventures forth into a new frontier with the release of his FIRST Graphic Novel, LAW OF THE DESERT BORN!
---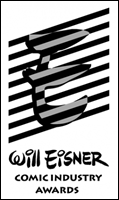 Comic-Con International is proud to announce the nominations for the Will Eisner Comic Industry Awards 2014. The nominees, chosen by a blue-ribbon panel of judges, reflect the wide range of material being published in comics and graphic novel form today, from history (real and imagined) to science fiction to autobiography.
Named for acclaimed comics creator the Will Eisner, the awards are celebrating their 26th year of highlighting the best publications and creators in comics and graphic novels. The Eisner Awards are considered the "Oscars" of the comic industry.
List of Nominations | Eisner Awards Homepage
---
Over the years, Louis' works have been released in nearly every entertainment format imaginable. First we sailed the South Pacific, battled head hunters, and foiled Nazi spies as his short stories were published in adventure and pulp fiction magazines. Then we rode along, across the vast frontiers of the American West as his words became novels and feature films. He sits beside us as we drive across country, his exciting dramatized audios keeping us on the edge of our seats and his unabridged readings faithfully bringing us every word of his stories. We carry him in our pockets, on our phones and slide our way through his eBooks on our tablet computers, finding him in every Nook, Kindle and iPad. His legend carries on!
And now . . . we are proud to announce
the release of his first graphic novel!